Gambling has always been an essential element of the western European cultural background. However It´is a highly regulated sector. To operate and provide their services in EU countries, EU established gambling operators need to possess many licenses.
In Europe online gambling activity is controlled by national license regimes: While in the past, either there was no regulation specifically for online gambling or it was only allowed for state monopolies to provide online gambling services, today the overwhelming majority of EU member states have adopted multi-license regimes which allow several private operators to obtain a license and provide their services in that country. Only 5 EU member states had competitive multi-license regimes in 2009, whereas the rest had monopolies and prohibitions. In 2019, the situation has dramatically shifted and multi-license regimes have now been adopted in 25 member states (see our map for more details). The shift towards multi-licensing regimes is positive, as it is a vital element of any competitive and regulated market.
Since the Western European region has developed in a slightly different manner from the Eastern European countries, which have traditionally been under different historical influences, we have decided to focus on these countries in a separate article. At the same time, due to their similar evolution and common roots, the Nordic countries have been analyzed in another piece.
As there has been actually a strong interest in regulated markets from Europe and we are driven by our common interest to assist operators with the necessary gambling licences for the targeted territories, we have to emphasize that each particular gambling legislation needs to be acknowledged and understood by all interested parties.
Gambling In UK
UK is the largest gaming market in Europe and its legislation can be used as an example for other countries from the Western part of the old continent.
The online gambling activities in the United Kingdom are regulated by the Gambling Act from 2005, which offered the UK Gambling Commission legislative powers to regulate and control gaming activities throughout the kingdom.
The Gambling Commission provides a number of gambling licences to operators who want to offer remote betting, casino games and lotteries. All types of gambling, offline and online, are regulated and the current gaming legislation is quite easy to understand.
The United Kingdom is recognized as one of the mature gambling jurisdictions in Europe and the model can be followed by other countries for the transparency of their technical standards and the emphasis on players' protection.
The latest regulatory changes from 2014 require that any gaming operator in the UK needs to obtain a licence from the Gambling Commission before accessing the internal market.
Popular betting activities include horse and greyhound races and various lotteries. In addition, we need to underline that betting on sports in UK grew to deliver the highest number of gambling options, from regular to in-play events.
Gambling In France
Gambling activities have always been popular on the French soil and some of the most popular gambling establishments have spread throughout the country.
France is known for inventing the roulette game in the 17th century and the pari-mutuel betting in the 18th century. The French gambling industry is the largest gambling market in Europe and the numerous casinos from the southern part of the country are renowned all over the world.
Though gambling is legal in France and brick-and-mortar operators are legally offering casino, racing and sports betting options, for online operators the situation is a bit different. Since the land-based operators maintain a strong pressure on the present status quo, Internet operators are not permitted to provide casino games.
In addition to this difficulty for online betting sites, the present gambling legislation has imposed high taxes which make life difficult for any online operator. This is a reason why many major operators have chosen to leave the country, while a high number of players have gone into betting on unlicensed gambling websites.
One of the latest legislative bills that are connected to online gaming activities has been introduced by the government in 2009 to legalize three online gambling activities: poker, sports betting and horse races betting. Finally, in 2010, under strong influence from the European Union institutions, a new law has established the French Regulatory Authority for Online Games or ARJEL.
ARJEL deals with online gambling legislation and they issue licences to operators interested to offer gambling services in France. It is obvious that there are no gambling licences issued for casino games and most gambling licences are granted for sports, poker and horse betting activities for a period of 5 years.
Gambling In Spain
Most online betting activities are regulated and legal throughout Spain.
According to the Spanish laws, the legislative power to regulate gambling activities is shared by the state and the authorities in each individual region. As for online activities, state legislation is nevertheless regulated throughout the country for all operators.
One of the main steps in regulating the gambling market in Spain occurred in 2011 with the introduction of the Spanish Gambling Act that supervised all betting activities in all the 17 regions of the country.
The Spanish Gambling Act regulates national gambling operations by means of electronic, interactive and technological systems and it has been designed to limit advertising and promotion of operators lacking the right gambling licences.
The regulatory body in charge of gambling control that is able to issue gaming licences is the General Directorate for the Regulation of Gambling Activities. The main forms of gambling activities include fixed-odds sports betting, mutual sports betting, horse races, roulette, baccarat, blackjack, poker, bingo, slots, etc. It is obvious that the most important market is represented by football betting that is very popular in Spain, the home of world-famous teams, such as FC Barcelona and Real Madrid.
One of the key issues raised by the present gambling law is that operators need to obtain gambling licences, according to which they have to conduct their online business activities through the .es domain.
Over the last years, the Spanish Gambling Authority has continued to work to develop a legal framework for online betting activities in order to increase the state budget revenues.
Gambling In Italy
The history of gambling in Europe starts in the old days of the Roman Empire, probably the most important regional power in spreading various games throughout the region. Fast forward into the future, we discover the first gambling houses in Europe established in Venice where rich people who were involved in commerce, or from the world of aristocracy, could spend their money.
As the game of baccarat is believed to have been invented in Italy, in addition to other games, it is not difficult to understand why gambling has been associated along the last century with criminal activities and it was thus forbidden under the Italian Criminal laws until recently.
Italian laws make a difference between games of luck and games of skill. For this reason, we find sports-betting activities, state lotteries and other betting options to be considered games of skill and thus legal regulated activities at this moment.
The Italian gambling laws started changing in 2006 due to stronger pressure from the European Commission, which demanded an open market for both local and foreign gaming operators. In the following years, Italy gradually opened its market to include poker, cash games, video poker to finally include casino games of chance.
An important step forward that brought significant advantages to the market took place in 2009 when the Italian gambling laws were amended to comply with the European Commission demands.
However, according to the legislation, foreign gambling operators and providers must acquire an Italian licence from the AAMS (Autonomous Administration of State Monopolies) in order to offer the following games: games of skill, poker games, casino games, sports and horse bets, bingo, etc.
Though gambling legislation has brought significant advantages to the Italian market, operators and stakeholders in the online gambling industry continue to work to improve the present gambling legislation.
Gambling In Germany
Gambling legislation from Germany is quite difficult to understand by operators and players alike, with multiple changes occurring over the last years.
Though initially, all online gambling and sports betting activities have not been allowed – with the exception of horse racing – many Germans were however involved in legal betting and high revenues resulted by the unregulated industry.
Further on, from 2008 to 2012, gambling was declared illegal throughout Germany due to the present federal legislation. It is interesting to notice however that during this period, the state of Schleswig-Holstein legalized online gambling and started issuing licences to operators.
The legislative complexity emerges from the fact that in Germany, we have two types of laws that regulate the industry. We have Glücksspielstaatsvertrag, which is the German Interstate Treaty, and Glückspeilgesetz.
As we noticed above, the state of Schleswig-Holstein was an exception, since they chose at the beginning not to sign Glücksspielstaatsvertrag and created its own laws. However, at the end of 2012 the state decided to sign the German Interstate Treaty (Glücksspielstaatsvertrag), though before signing the treaty, they issued 23 licences for operators running online websites that are valid for 6 years (2018).
Though the treaty mainly bans online gambling activities, the federal authorities will most probably choose to wait until 2018, instead of blocking their operation.
Among the most popular betting types, we can say that sports wagering is more popular than poker or casino games, horse racing and football remaining the top choices of players.
It is indeed difficult to anticipate the future of gambling in Germany, since the gambling licences issued by the state of Schleswig-Holstein continue to allow online operators offer gaming services in a country where online gambling in not allowed.
In addition, we have the EU pressure that continues to press for an open market to allow competition between local and foreign operators. Furrher more, we´d love to share the following content about latest changes reported in january 2020 (Read more on this link)
Gambling In Ireland
Sports gambling activities have always been part of the Irish citizens' lives as they are connected to the country's historical background. Along the years, Ireland has been recognized for organizing and betting on horse and greyhound races.
Concerning the betting legislation, until the recent developments from 2015, Irish gambling events have been governed by the Gaming and Lotteries Act of 1956. The previous gaming legislation made illegal casino gambling and some forms of betting.
At this moment, the Gambling Act adopted in 2015 has enabled new taxes for online gambling activities between Irish residents and foreign operators. Therefore, all types of gambling – offline and online – are regulated and legal at this point in Ireland. Internet gambling legislation in Ireland is quite liberal and the Irish Government is the main authority to issue licences to operators who look to run their gambling activities in this country.
Some of the most popular gaming markets in the country include Pokeris, a game that is built on players' preference for online poker rooms and poker sites. Bingo is again a popular game among the Irish bettors. Finally, the betting tradition continues to preserve greyhound and horse racing as some of the most popular betting activities. Football is of course preferred by many gamblers betting on sports.
Gambling In Portugal
Online gambling activities have been recently regulated in Portugal. Up to 2015, online gambling was under monopoly from the Santa Casa de Misericordia de Lisboa (SCML), though foreign gaming operators that lacked a licence were not blocked and could offer betting options to Portuguese citizens.
Since the online gambling framework has been created, foreign operators are now permitted to accept players from Portugal, under condition to obtain a gambling licence from the Portuguese authorities.
However, the new gaming legislation resulted in a number of complaints from multiple operators that are not satisfied with the high taxes required from them.
The regulatory body in Portugal that controls gambling and issues gaming licences to interested operators is "The Serviço de Regulação e Inspeção de Jogos do Turismo de Portugal" (SRIJ). Just now, the following gaming activities are eligible: games of chance, such as baccarat, blackjack, slots, poker, roulette, bingo and fixed-odds sports betting and horse races.
Though the present legislation imposed higher taxes and it has included the possibility to execute ISP bans on operators that do not have the necessary gaming licences, Portugal continues to attract gambling companies that are interested in running online businesses.
Gambling In Austria
Gambling activities of all sorts are legal at casinos in Austria, though the government took steps to control all land-based and web-based gambling activities.
In Austria, we have a set of unique circumstances since gambling legislation defines "proper" gambling where large sums of money are involved, and "small gambling", where players place wagers of 50 cents or less.
To simplify things, we may say that proper gambling is allowed in land-based casinos, while "small gambling" may take place anywhere.
The present gambling legislation allows the state to offer licences for companies established in the country looking to run an online website, though they can accept only Austrian citizens.
The state controls the gambling phenomenon this way, though they do allow players in Austria free access to international gambling websites.
Among the most popular betting options we can mention local football – but also German Bundesliga – and poker games. Some of the largest gambling companies are from Austria, such as Casinos Austria, that owns 40 land-based casinos in 16 countries. Another example is Bwin, an Austrian corporation that spread all over the world.
Gambling In Belgium
Gambling activities have been connected to the country's historical past from the Middle Ages to the present days. As for online gambling, the appropriate legislation has been approved in 2002 and respects the principles of free trade and competitive market.
However, to protect players from gambling addiction and exert some sort of control, the Belgium authorities introduced a new Gambling Act in 2009. One of the most important regulations of the act requires that operators who want to provide online gaming activities in Belgium need to have at the same time a licence for a physical gambling location or casino.
Even more, to better control gambling in the country, the government authorities limited the number of gaming licences, which makes things even harder for those interested to be present on the local market.
For companies that try to offer gambling services without the proper licence, the Belgium Gaming Commission organized and edited a blacklist that has been sent to the Internet Service Providers from the country, alongside large fines.
Though the necessity to own a land-based casino may seem difficult to circumvent for online operators who want to be present in Belgium, there is the possibility to partner up with an already present land-based operator.
Gambling In Netherlands
Most gambling activities in the Netherlands are legal, though under strict control from the government authorities.
Though the Dutch authorities have tried to retain a monopoly on the local market and block foreign sites by placing them on various blacklists, or by contacting the banks in order to refuse the players' deposits, Dutch citizens continued to freely access international betting websites.
The Dutch gambling scene is dominated by Holland Casino, that holds a real monopoly over the internal market with 14 land-based casinos. In the online sphere, De Lotto and Scientific Games offer a number of sports and horse racing betting options.
The online gaming activities are supervised by the Netherlands Gaming Authority and the latest development in the online gambling sphere from a legislative point of view has occurred in July 2016, when a new Remote Gaming Bill has passed.
The bill regulates online gambling activities and offers the regulatory framework that allows the government issue gaming licences to local and international operators.
Among the most popular betting options, we have to indicate football matches from the major European championships that attract a high number of punters.
Gambling In Switzerland
Gambling is quite popular in Switzerland with more than 50% of citizens taking part in lottery, sports betting, poker and casino games.
From 1921 to 1993, all gambling activities have been banned in the country. In 1993, the "Federal Law on Games of Chance and Casinos" changed to allow limited-stakes casino gambling and then, in 2000, all limits were removed from land-based casino gambling.
According to the legislation, games are divided in two areas: games of skill and games of chance. The games of chance can be played only in brick and mortar casinos from the country.
As for online gambling, things don't look so great. At this moment, Internet gambling activities are prohibited by the state and there is no legislation created for this industry.
Nevertheless, Swiss citizens place bets on foreign gambling websites, especially from Germany, France and Italy, which the authorities do not attempt to block.
In the following years, the Swiss authorities will look to implement the right regulation to support the online gambling market in the country.
Conclusions
The countries from the Western part of Europe may seem organized into a unified space, especially from a historical point of view, but each one of them approached the online gambling phenomenon in a different manner.
From countries that lack a transparent legislation or maintain an internal monopoly to protect their gambling markets, to states that accept both local and foreign operators, the Western European space is not a continuous legislative space.
The western European nations are yet connected by their citizens' appeal to gambling and are aware of the new gaming sportsbooks and casinos that can be accessed by anyone online. Not to mention the fact that no country can ignore the growing financial revenues the online gambling industry is able to drive into the economy.
Though most countries did not impose a fast pace into the legislative space to create coherent gambling laws for the online space, the present trend to regulate online gambling is constant and a positive evolution is to be expected in the following years.
Please be aware that changes in the above mentioned countries continue to take place on a constant basis and interested parties should always check for the latest developments in the targeted jurisdictions.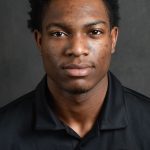 Written by Mike Granson